Nerf's Fall Lineup Includes a Fully Automatic Version of its 70 MPH Rival Blaster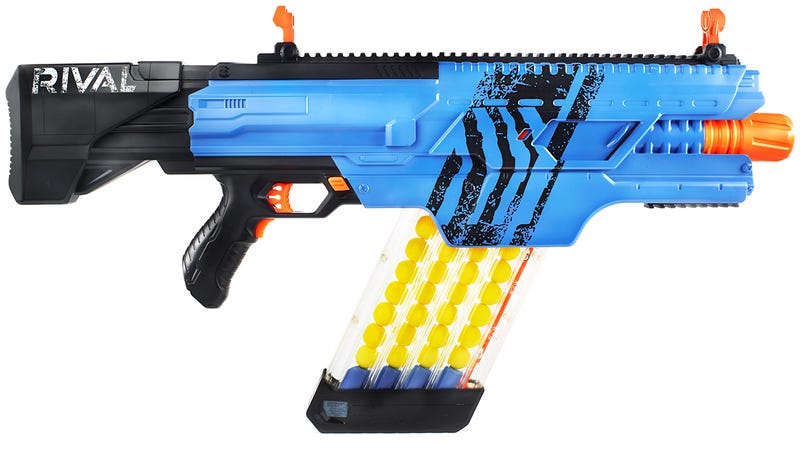 http://toyland.gizmodo.com/nerfs-fall-lineup-includes-a-fully-automatic-version-of-1754182985
Check NERF's Fall Lineup. I really like the 5 round per second Elite Hyperfire: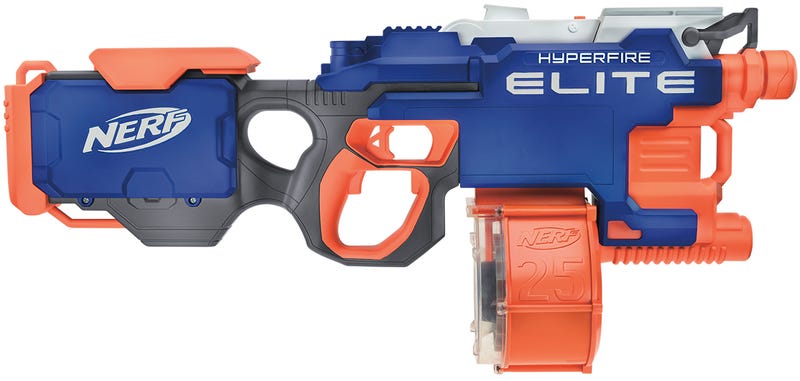 ---
Post Merge: January 29, 2016, 08:27:04 PM
---
New NERF Doomlands Double Dealer and Zombie Strike Brainsaw. I like the Double Dealer -- not so sure about the Brainsaw -- looks like a Roughcut wrapped around a huge fake chainsaw.
http://laughingsquid.com/nerf-releasing-new-doomlands-double-dealer-and-foam-zombie-strike-brainsaw-blasters/